Get in Touch
Contact Our Sales Department

:

(631) 732-5909
Monday

9:00AM - 7:00PM

Tuesday

9:00AM - 7:00PM

Wednesday

9:00AM - 7:00PM

Thursday

9:00AM - 7:00PM

Friday

9:00AM - 7:00PM

Saturday

9:00AM - 6:00PM

Sunday

11:00AM - 5:00PM
Mainstream Models & High-End Luxury Brands for Less
Finding Value and Used Vehicles You Can Trust is Easy at JTL Auto Sales Inc
At JTL Auto Sales Inc, we know all about used cars and what car shoppers want from them. Our used car dealership has been serving Selden area drivers for 60 years, which includes three generations of the Jones family. Our customers trust us to provide all the details they want to know about our used inventory, a friendly and no-pressure atmosphere, and a wide range of used cars, trucks, and SUVs near Centereach. You can easily shop for a used car online through our website, and if you keep reading, you can learn all about what our used car dealer and service center can do for you!
Car Shoppers Have Trusted JTL Auto Sales Inc for Generations
Our dealership started in the 1960s when John Michael Jones Sr, a WWII veteran that was a mechanic, combined his auto shop with selling used cars on the side. Nowadays, selling used cars is our main business, and we've made many drivers happy through that. Some drivers worry about the reliability of used cars and have some uneasiness about used car dealers, but we've created long-lasting relationships with our customers, and our commitment to honesty and respect for all plays a key role in that. If you're looking for a Selden used car dealer that provides an easy car shopping experience and a wonderful variety of used vehicles for sale, JTL Auto Sales Inc is the place to visit!
We Make Used Car Financing a Breeze
Having a selection of used cars as diverse as ours means that we can help any car shopper, but our commitment to helping our customers doesn't stop there. We've been helping drivers figure out used car financing for years now, which helps streamline the process of buying a used car. We work with those with bad credit and can connect any car shopper to a lender that will work with them. Buying a used car is a simple way of finding value during your search, and our auto finance experts will make that even simpler while helping you figure out the used car loan process that many struggle with.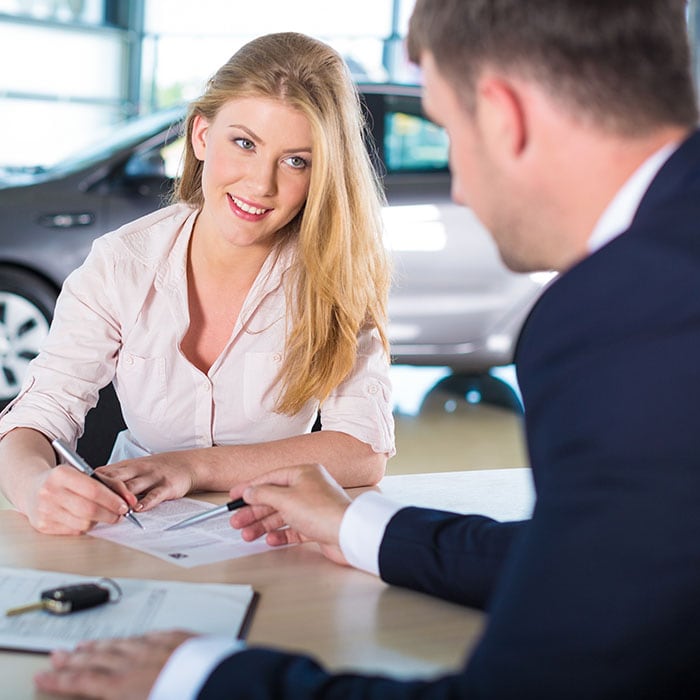 We Keep You Going
What to Expect from Our Selden Used Car Dealer
As is true of any used car dealer or dealer with used cars for sale near Farmingville, our inventory is always changing. We look to keep adding to our selection so that you have a wide variety of options, and we take care to add used vehicles that you can trust for the years to come. Some of that comes from the brands that we like to provide, such as used Nissan cars and used BMW models, but also from the work that our team does. Our offers aren't just older used models either as we look to add more recent model years of used cars so that you can enjoy modern features and vehicles with tech that will improve your experience in all sorts of ways.
What are some of the brands you're likely to see in our inventory? Well, we see many used Ford models, including all sorts of used Ford trucks that we know drivers enjoy, but you can also find used Ford SUVs and cars. If you want a rugged style to help you stand out in the city, a used Jeep SUV provides that and capability that is perfect for adventuring. Drivers will also find value with used Subaru SUVs and used Toyota cars that we provide.
One area that sets our dealer apart is that we have one of the widest ranges of pre-owned luxury cars and performance vehicles. Respected brands such as Audi, Mercedes-Benz, and BMW are often among our used inventory, so if you've always dreamed of owning one of these, buying used may be the way to go. Again, this inventory frequently changes, but you can expect used car deals that suit your budget, especially when you check out our used car specials!
Keep Your Car on the Road with the Help of Our Auto Service Center
JTL Auto Sales Inc started off as a service shop that fixed up broken alternators and starters, and those roots continue with our auto service center. Our technicians have seen cars, trucks, and SUVs from all sorts of years and all sorts of car brands, so we're confident they can find and fix any issue that you're experiencing. We do state vehicle inspections in Selden, and it's easy to schedule an appointment with us. We won't perform any work on your car unless you ask us to, and we're honest about the repairs that are necessary. Our helpful technicians are yet another example of why many generations have trusted us when it comes to anything dealing with vehicles or auto service!
We are now a Certified New York State Inspection Site!
Contact Our Used Car Dealer Near Coram, NY for More Info!
The Jones family has always been part of our dealership, and that continues today with our co-owned John Michael Jones III, who is involved with many aspects of our business and is someone that you're sure to meet when you visit us! You can always call ahead or send us an email if you have questions about our used inventory, finance team, or need to schedule a service appointment. But if you are someone that wants to see the quality of a used car in person or get a feel for our used car dealer, we're sure that you won't be disappointed when you visit us!